 Export
Print

Create CMAP
General Course Information and Notes
General Notes
Fourth Grade: Florida Studies - The fourth grade Social Studies curriculum consists of the following content area strands: American History, Geography, Economics, and Civics. Fourth grade students will learn about Florida history focusing on exploration and colonization, growth, and the 20th Century and beyond. Students will study the important people, places, and events that helped shape Florida history.

Special Notes:
Additional content that may be contained in the NAEP Grade 4 Civics assessment includes:
Definition of government
American identity
Costs, benefits of unity/diversity
Contacting public officials, agencies
The concept of nation
Interaction among nations in the areas of trade, diplomacy, cultural context, treaties and agreements, and military force
Importance of peaceful resolution of international conflicts
Healthy functioning of American constitutional democracy
Criteria for selecting leaders
The NAEP frameworks for Civics may be accessed at
http://www.nagb.org/publications/frameworks/civicsframework.pdf

Additional content that may be contained in the NAEP Grade 4 Geography assessment includes:
spatial units, features, and patterns
the earth's environment, its limited capacity, human effect on it
relationships between and among places, changes in technology affecting connections among people and places
regional patterns of function
geographic factors contributing to conflict and cooperation in a variety of settings
The NAEP frameworks for Geography may be accessed at
http://www.nagb.org/content/nagb/assets/documents/publications/frameworks/gframework2010.pdf

Additional content that may be contained in the NAEP Grade 4 United States History assessment includes:
Change and Continuity in American Democracy: Ideas, Institutions, Events, Key Figures, and Controversies
The Gathering and Interactions of Peoples, Cultures, and Ideas
Economic and Technological Changes and Their Relationship to Society, Ideas, and the Environment
The Changing Role of America in the World
The NAEP frameworks for United States History may be accessed at
http://www.nagb.org/content/nagb/assets/documents/publications/frameworks/historyframework.pdf

Instructional Practices

Teaching from well-written, grade-level instructional materials enhances students' content area knowledge and also strengthens their ability to comprehend longer, complex reading passages on any topic for any reason. Using the following instructional practices also helps student learning:

1. Reading assignments from longer text passages as well as shorter ones when text is extremely complex.

2. Making close reading and rereading of texts central to lessons.

3. Asking high-level, text-specific questions and requiring high-level, complex tasks and assignments.

4. Requiring students to support answers with evidence from the text.

5. Providing extensive text-based research and writing opportunities (claims and evidence).

Florida's Benchmarks for Excellent Student Thinking (B.E.S.T.) Standards
This course includes Florida's B.E.S.T. ELA Expectations (EE) and Mathematical Thinking and Reasoning Standards (MTRs) for students. Florida educators should intentionally embed these standards within the content and their instruction as applicable. For guidance on the implementation of the EEs and MTRs, please visit https://www.cpalms.org/Standards/BEST_Standards.aspx and select the appropriate B.E.S.T. Standards package.
English Language Development ELD Standards Special Notes Section:
Teachers are required to provide listening, speaking, reading and writing instruction that allows English language learners (ELL) to communicate information, ideas and concepts for academic success in the content area of Social Studies. For the given level of English language proficiency and with visual, graphic, or interactive support, students will interact with grade level words, expressions, sentences and discourse to process or produce language necessary for academic success. The ELD standard should specify a relevant content area concept or topic of study chosen by curriculum developers and teachers which maximizes an ELL's need for communication and social skills. To access an ELL supporting document which delineates performance definitions and descriptors, please click on the following link: https://cpalmsmediaprod.blob.core.windows.net/uploads/docs/standards/eld/ss.pdf
General Information
Course Number: 5021060
Course Path:
Abbreviated Title: SOC STUDIES 4
Course Type: Core Academic Course
Course Status: Course Approved
Educator Certifications
One of these educator certification options is required to teach this course.
State Adopted Instructional Materials
The following instructional materials have been adopted by the State of Florida as an option for this course.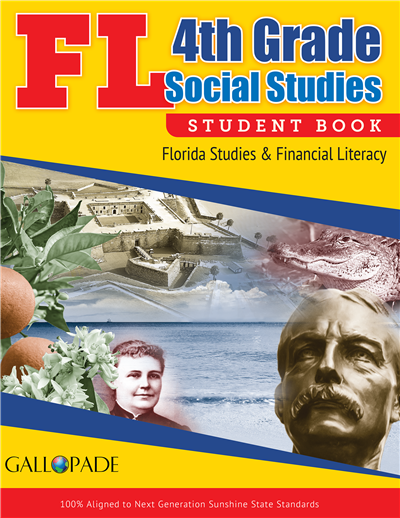 Florida History Makers: Our State
Author: Writers: Monica Motz Sherwin, M.A., Shawn P. Mabry, M.Ed., Dr. Kim Mogilevsky Editors: Shari L. Markowitz, Andre' Jon Mogilevsky, M.Ed.L. - Company: Analytic Orange, Inc. - Edition: 1e - Copyright: 2022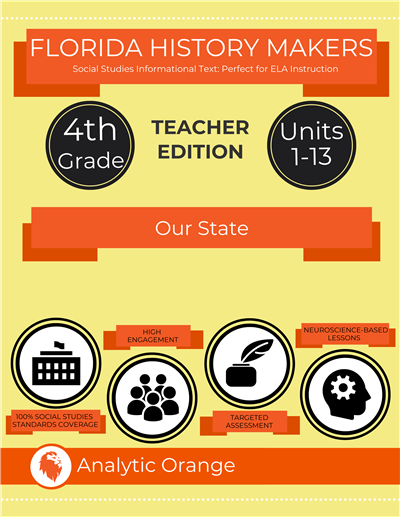 Florida Social Studies, Florida Studies, Grade 4
Author: James Banks, Ph. D.; Denise Bossy, Ph.D.; Tahira Dupree Chase, Ed.D.; Gary Clayton, Ph.D. ; Kevin Colleary, Ph. D.; William Deverell, Ph. D.; Jana Echevarria, Ph. D.; Douglas Fisher, Ph. D.; Lorri Glover, Ph.D.; Thomas Herman, Ph.D.; Nafees Khan, Ph.D.; Dan Lewis, Ph. D.; Elizabeth Logan, Ph. D.; Jay McTighe; Walter C. Parker, Ph. D.; Emily Schell, Ed. D.; Fiona Vernal, Ph. D. - Company: McGraw Hill LLC - Edition: 1 - Copyright: 2024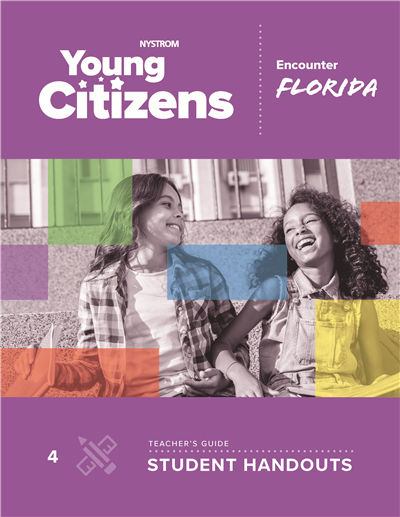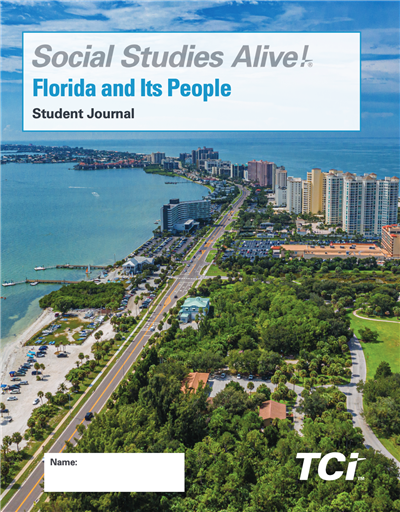 Student Resources
Vetted resources students can use to learn the concepts and skills in this course.
Original Student Tutorials
Lesson Plans
Florida: Lesson 5: Branches of the Government :
This is lesson five of a civics integration unit that covers the text Florida by Tamra Orr. Students will record and analyze text features as they gain knowledge regarding the purposes and functions of the branches of government in this lesson.
This resource uses a book that is on the Florida Department of Education's reading list. This book is not provided with this resource.
Type: Lesson Plan
Holidays that Celebrate America:
In this lesson plan, students will explore the history and meaning behind various patriotic holidays and make personal connections with those holidays including, Constitution Day, Memorial Day, Veteran's Day, Patriot Day, President's Day, Independence Day, and Medal of Honor Day.
Type: Lesson Plan
Text Resources
Parent Resources
Vetted resources caregivers can use to help students learn the concepts and skills in this course.